Description
Traditional Marseille soap with palm oil.
Natural gray soap that contains 72% pure palm oil with astringent and healing properties.
Fragrance free.
Recommended by surgeons and gynecologists, ideal for postpartum hygiene and surgical procedures. Recommended for intimate hygiene and for children from the first days of life. Perfect for washing the whole body and face. Recommended especially for allergy sufferers and people sensitive to detergents.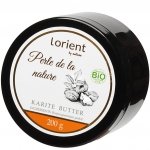 Customers who bought this product also purchased...