Description
Intensely moisturizing face cream with donkey's milk and argan oil.
Extremely rich formula of a natural face cream with multi-level action based on a high concentration of argan oil and donkey milk!
Recommended especially for dry, dehydrated skin.
Intensively moisturizes - contains hyaluronic acid, which binds water in the skin, leaving a long-lasting feeling of comfort and donkey milk.

It has a normalizing effect - it contains ingredients that regulate the secretion of sebum and antibacterial: jojoba oil, black seed oil, tea extract.

Contains plant active substances: argan oils, rosehip oils, shea butter and bamboo extract.

It is nutritious - donkey's milk provides vitamins (A, C, E), microelements (calcium, phosphorus, potassium, iron), as well as valuable unsaturated fatty acids.
See also other face creams with argan oil!
Cream with prickly pear oil and collagen - intensively anti-wrinkle, firming, improves the face oval, moisturizes for a long time. Recommended for mature skin.
Cream for couperose skin with Immortelle - strengthens and seals fragile blood vessels, reduces unsightly blushes. Also recommended for skin with rosacea, soothes irritations and accelerates healing.
Cream with coenzyme Q10 and collagen - effectively nourishes, moisturizes, eliminates the first signs of aging.
Luxurious face creams with an active complex of vegetable oils, ideal for the care of all skin types and ages. Also recommended for people with sensitive and problematic skin.
LORIENT cosmetics available only in the Francis soap shop chain of stores.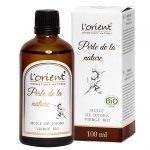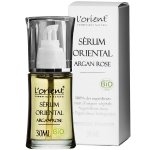 Customers who bought this product also purchased...